JOIN OUR COMMUNITY

Y
BECOME DAGORÀ PARTNER
DAGORÀ IS A LIFESTYLE INNOVATION HUB
FOSTERING INNOVATION THROUGH A VIBRANT COMMUNITY, SHARING IDEAS BETWEEN DIFFERENT EXPERTS OF DIFFERENT SECTORS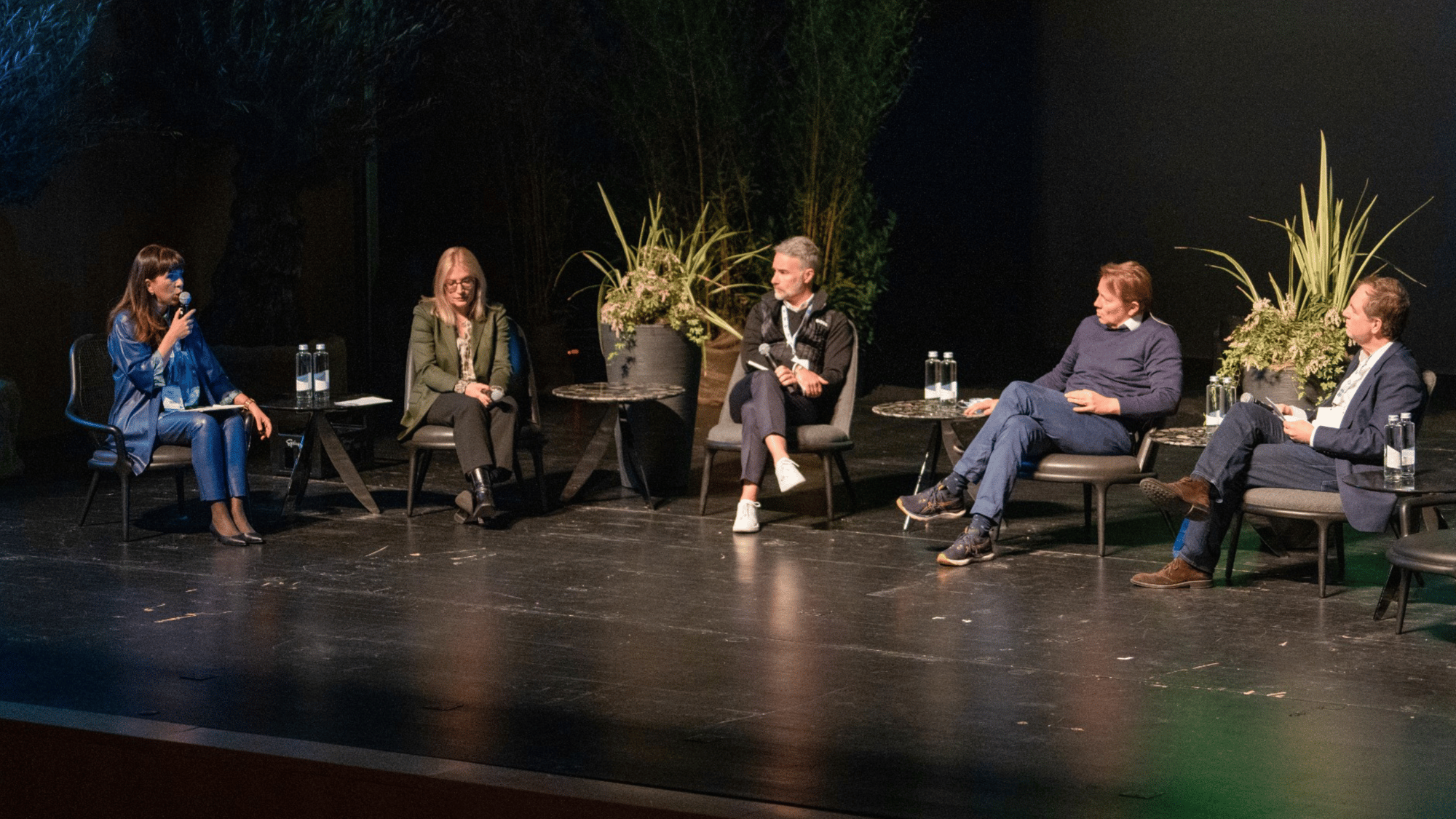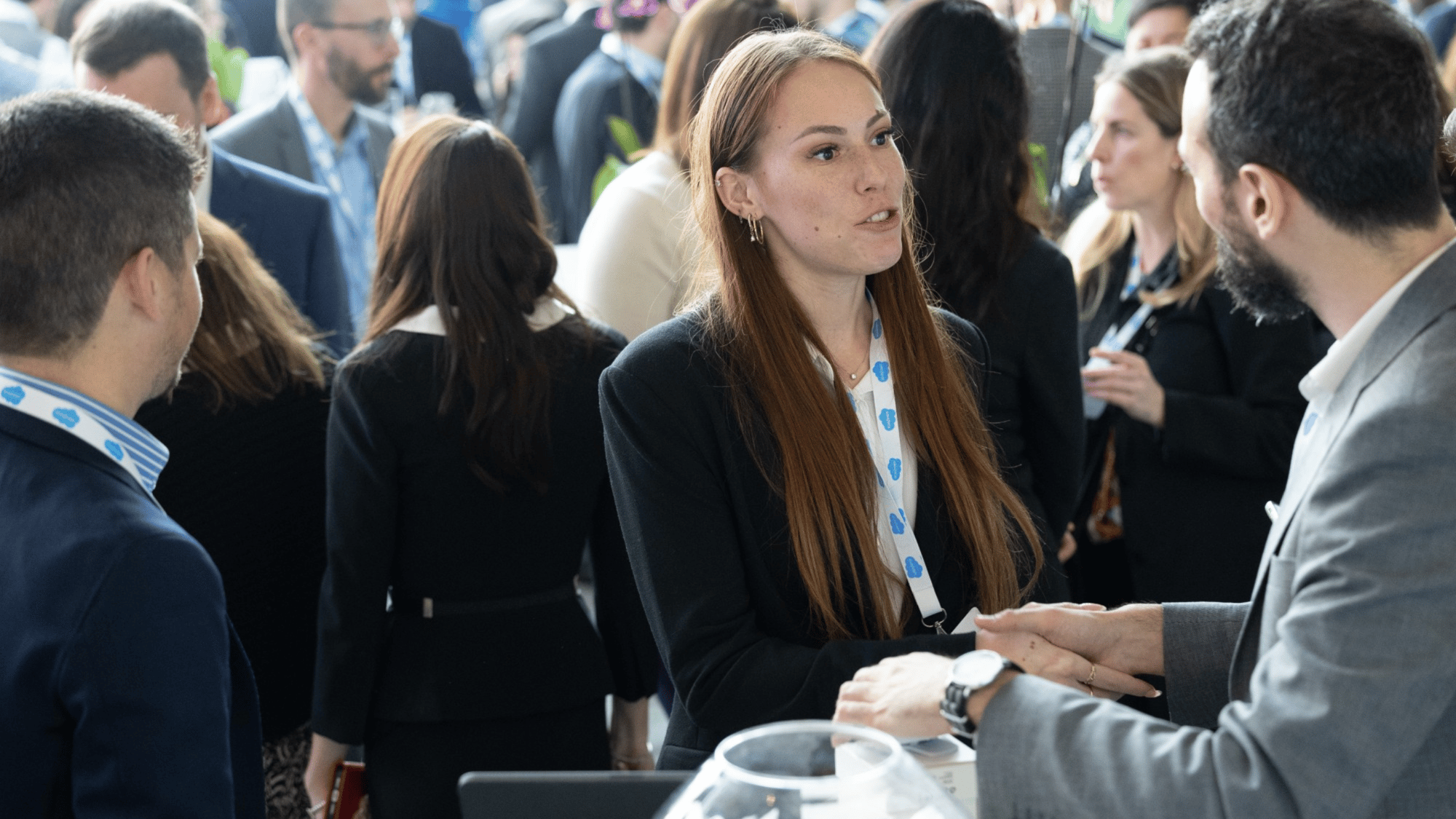 WE ARE A COMMUNITY
WHERE BRANDS, TECH SERVICE PROVIDERS, RETAILERS AND MANUFACTURERS WORK TOGETHER TO CREATE NEW BUSINESS OPPORTUNITIES
WE AIM TO INSPIRE CREATIVITY
PROVIDING ENTERPRENEURS AND C-LEVEL MANAGERS WITH KNOWLEDGE THEY NEED TO TAKE THEIR BUSINESSES TO THE NEXT LEVEL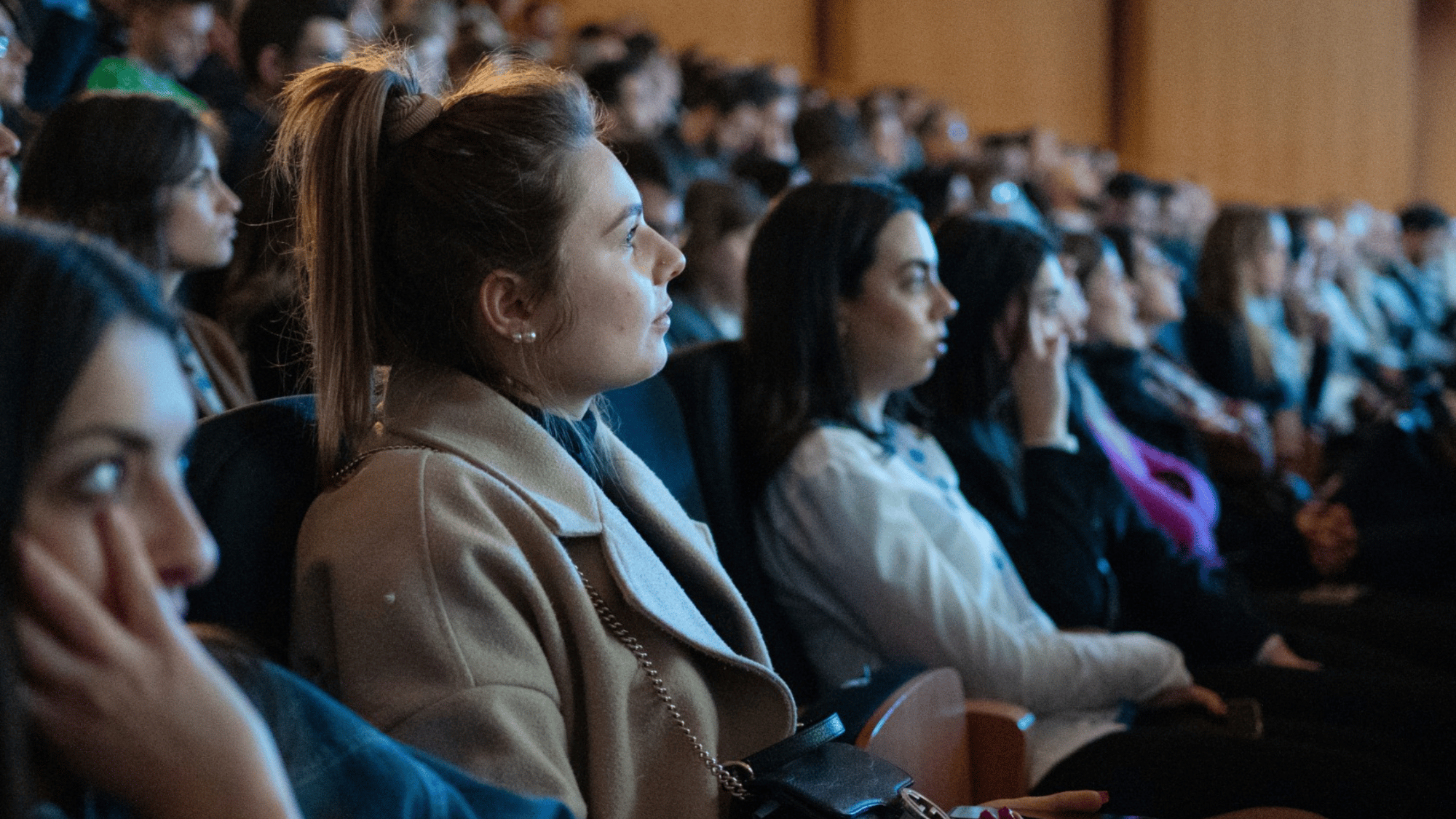 WHY BECOME PART OF DAGORÀ?
OUR MEMBERSHIP BENEFITS
Be part of our community

GAIN ENTRY TO A SELECTED HYBRID COMMUNITY OF ELITE INDUSTRY PROFESSIONALS DEDICATED TO DRIVING INNOVATION AND CREATING NEW BUSINESS OPPORTUNITIES IN THE LIFESTYLE SECTOR.

MEET QUALIFIED LEADS AMONG MERCHANTS, BRANDS, RETAILERS, AND MANUFACTURERS TO BOOST YOUR FUNNEL.
Access to B2B Main Events (200-1'000 people)

OUR MAIN EVENTS, SUCH AS THE LIFESTYLE INNOVATION DAY, ESUSTAINABILITY AND ELUXURY SUMMIT ARE THE CORNERSTONE OF THE DAGORÀ COMMUNITY, OFFERING A RANGE OF NETWORKING, KNOWLEDGE SHARING, AND COLLABORATION OPPORTUNITIES FOR DECISION-MAKERS AND C-LEVEL MANAGERS.
Access to Community Days each month (40 people)

IN ADDITION TO OUR MAIN EVENTS, WE ALSO OFFER SMALLER, MORE INTIMATE EVENTS CALLED COMMUNITY DAYS, DESIGNED TO BUILD A DEEPER ENGAGEMENT AND COLLABORATION BETWEEN COMMUNITY MEMBERS WITH A FOCUS ON VERTICAL TOPICS.
Latest market research in the lifestyle sector

AS A DAGORÀ MEMBER, YOU'LL HAVE ACCESS TO OUR RESEARCH RESOURCES, PROVIDING INSIGHTS INTO EMERGING TRENDS AND INNOVATIONS IN THE INDUSTRY.
USE OF OUR MARKETING CHANNELS

WE OFFER TO OUR MEMBERS SUPPORT ON CONTENT AND MARKETING WITH DEDICATED COMMUNICATION IN OUR NETWORK, THAT COUNTS UP TO 14'000 PROFILED CONTACTS, WITH DISTRIBUTION VIA SOCIAL MEDIA CHANNELS.

WE PRODUCE AND DISTRIBUTE WRITTEN ARTICLES OF 5'000 CHARACTERS, DEDICATED TO YOUR COMPANY, TWICE A YEAR AS PART OF DAGORÀ'S MEMBERSHIP.
DISCOUNTS ON OUR EVENTS SPONSORSHIP

DAGORÀ MEMBERS RECEIVE EXCLUSIVE DISCOUNTS ON SPONSORSHIP OPPORTUNITIES AT OUR EVENTS, PROVIDING ENHANCED VISIBILITY AND EXPOSURE TO POTENTIAL CUSTOMERS AND PARTNERS.
BOOKABLE EVENT ROOM

COMMUNITY MEMBERS CAN TAKE ADVANTAGE OF OUR EVENT ROOM WITH A CAPACITY OF ABOUT 50 PEOPLE. BENEFIT OF A PROFESSIONAL AND WELL-EQUIPPED SETTING TO HOST YOUR OWN EVENTS. WHETHER YOU'RE PLANNING A PRODUCT LAUNCH, WORKSHOP, SEMINAR, OR NETWORKING EVENT, OUR EVENT SPACES ARE DESIGNED TO MEET YOUR NEEDS.

AS A MEMBER YOU CAN HAVE EXCLUSIVE DISCOUNTS ON EVENT ROOM RENTAL, HELPING YOU TO SAVE ON COSTS AND MAXIMIZE YOUR RETURN ON INVESTMENT. WITH OUR TOP-TIER COMMUNITY PLAN, YOU CAN EVEN ENJOY A COMPLIMENTARY DAY OF EVENT ROOM.
"Would you like to know more about Dagorà community? Get in touch with me and I will be happy to talk with you and share our community values and benefits for our partners"
WE ARE ALSO A CO-WORKING SPACE
WOULD YOU LIKE TO BE A RESIDENT IN OUR COMMUNITY?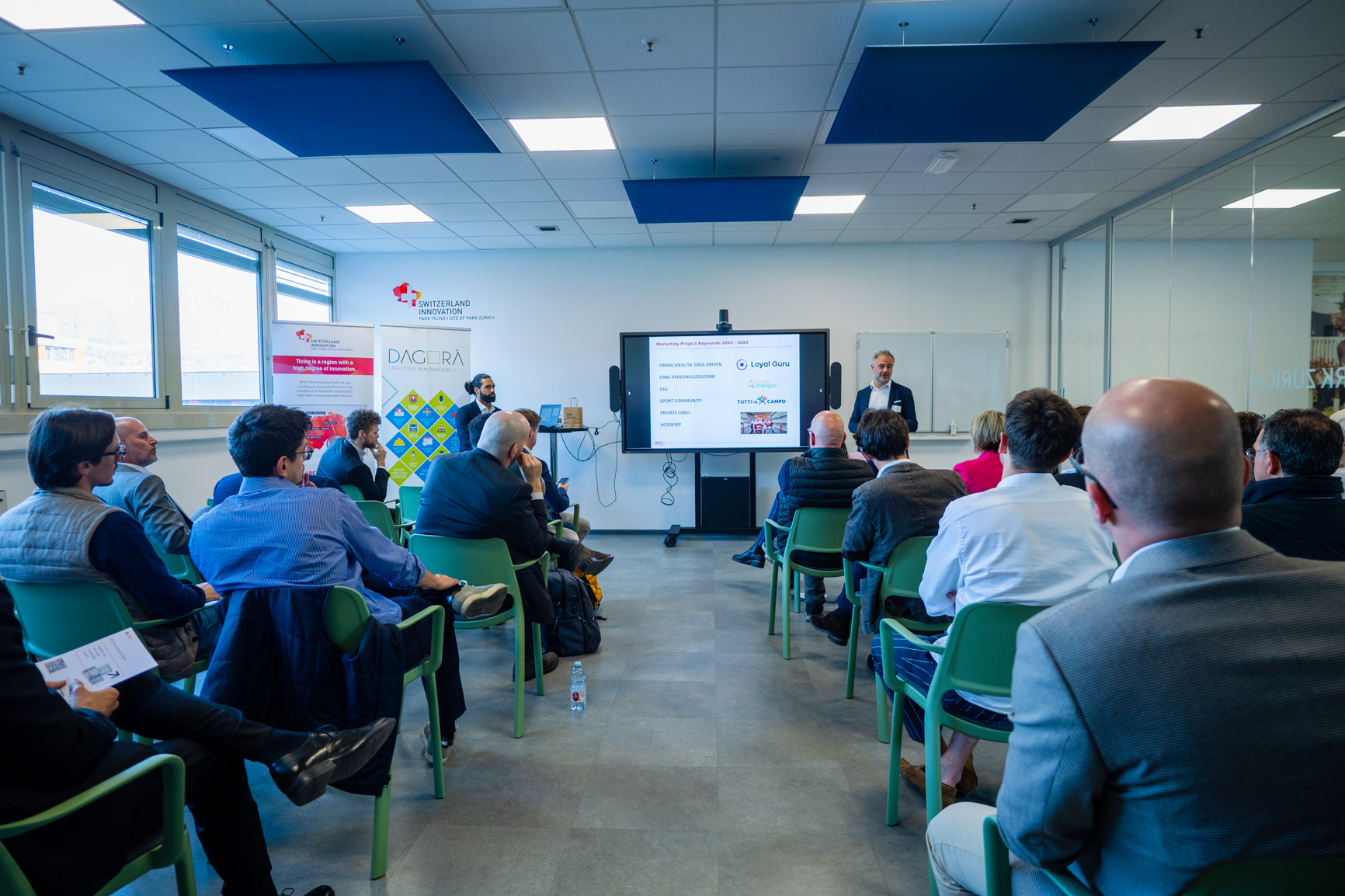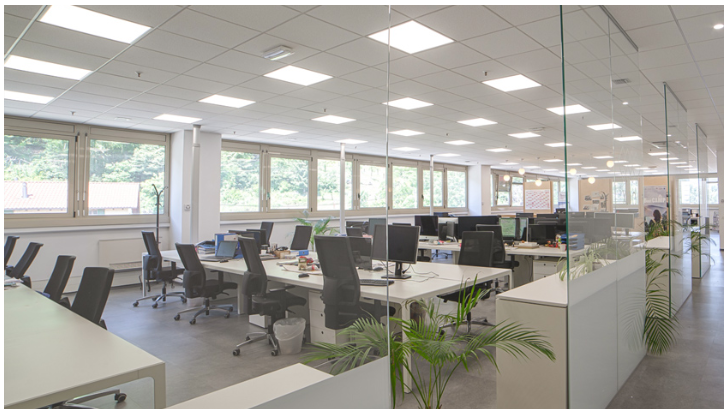 Lugano city co-working (Available from November)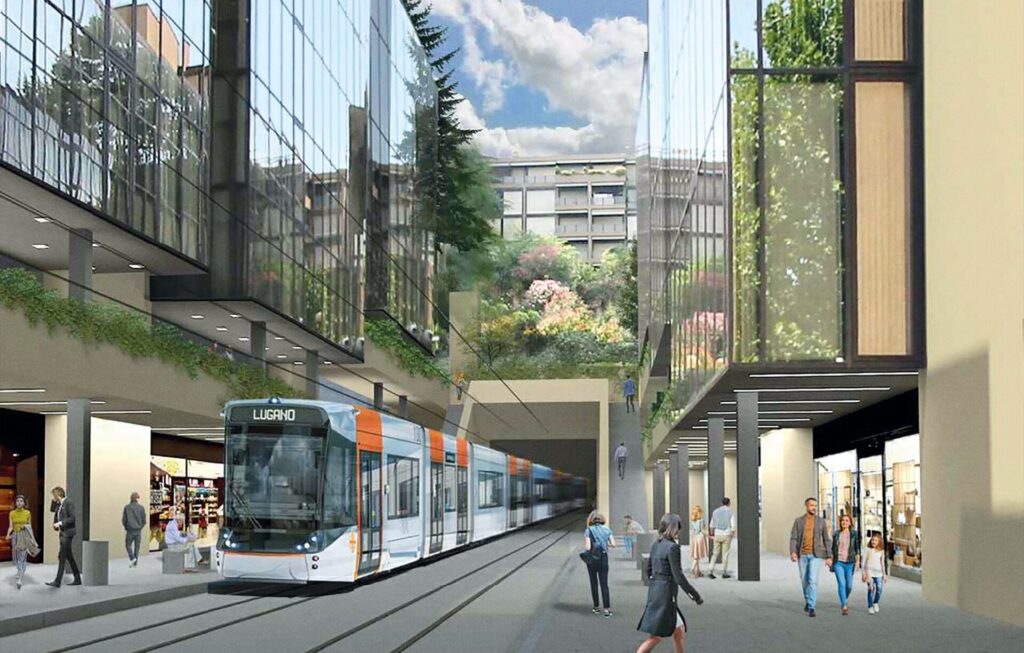 From this autumn we will open our new co-working in Lugano city center, via Pietro Peri.
There will be available spaces for any kind of offices and flexible desks solutions.
Our location will be near the important infrastructure of the future Tram-Train that will connect Italy and Lugano.
We already have a lot of requests for this new location, if you want to be part of our future co-working contact us soon to book your spaces in advance.
OUR MEMBERS
WE GROW CONSTANTLY EVERYDAY